When it comes to credit and lending institutions, your credit score is a depiction of who
Credit Score Explained Once and for All
When it comes to credit and lending institutions, your credit score is a depiction of who you are as a borrower. Think about it – you're asking to borrow money from a company who has never met you. This is why the credit score metric was established in the first place. It allows companies to determine how trustworthy you are based on your repayment habits. So, what does this mean for you? For one, it means in order to get better interest rates and terms, a higher score is more desirable.
Whether your credit score is low due to being a young borrower, or maybe you made a couple bad decisions, it's never too late to get it pointed in the right direction. Simply put, the biggest factors are focus and discipline. It can be compared to losing weight which means two things. Firstly, there are no shortcuts and secondly, it takes time to improve. However, there are free useful tools available like Credit Karma that can help you monitor your progress every step of the way.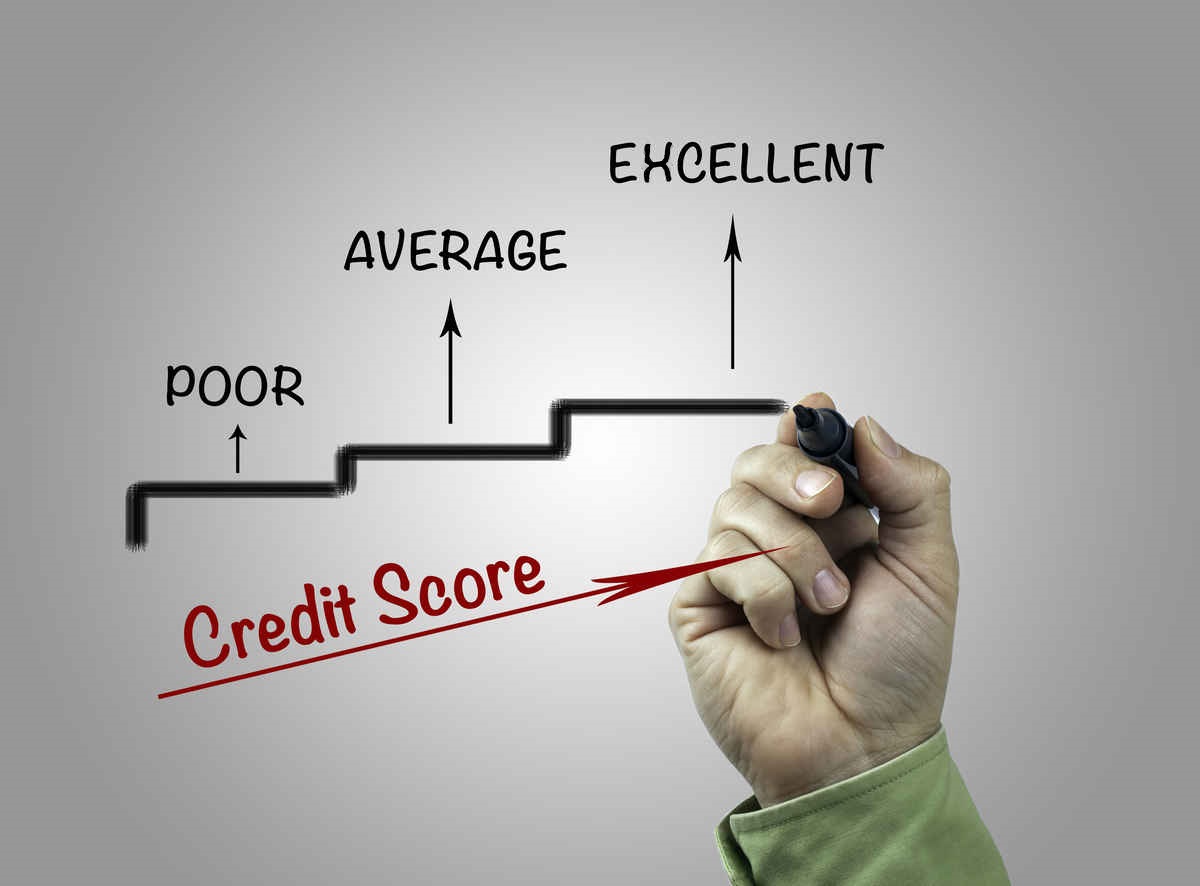 Here are few easy ways to help you build your credit score:
•    Pay Attention to Balances
A very important element of your credit score is the percentage of the credit you have revolving versus how much credit you are actually using. Let's check out the math; if you have $100 worth of available credit and you've spent $25, $25/$100 puts you at a 25% utilization rate. The goal is to always keep your utilization rate under 30%. This ratio is key to building or maintain a good credit score.
•    Timely Payment of Bills
It's always wise to save money but you cannot simply save money if you're unable to pay your bills on time. Missing payments will also have a negative impact on your credit report. Even if you were to have a huge amount of cash saved but your credit score is poor, you still wouldn't be able to lock down a low interest rate. Thus, it is very important to pay your bills on-time and save your credit score from the damage late payments can cause.
•    Using Active Credit Accounts
Having many open credit cards and loans can create confusion, but also has a positive effect on your credit score when managed responsibly. This is because credit institutions reward individuals who can properly managed multiple lines of credit.
•    Never Close Credit Accounts
A lot of people make the mistake of paying off debts and electing to close their accounts. Although paying off a debt is a good thing, closing the account not so much. If you've paid off a debt and managed it well during the life of the account, then it's a positive addition to your credit score and will help give it a boost. Thus, it is good to let paid off debts and good accounts stay on your credit report.
Thus, if you're looking for personal loans with fixed monthly payments and terms up to 72 months, then let Reliable Short Term Loans find a loan product to suit your needs. We help you get the best personal loans with fast decisions and funds as soon as tomorrow.